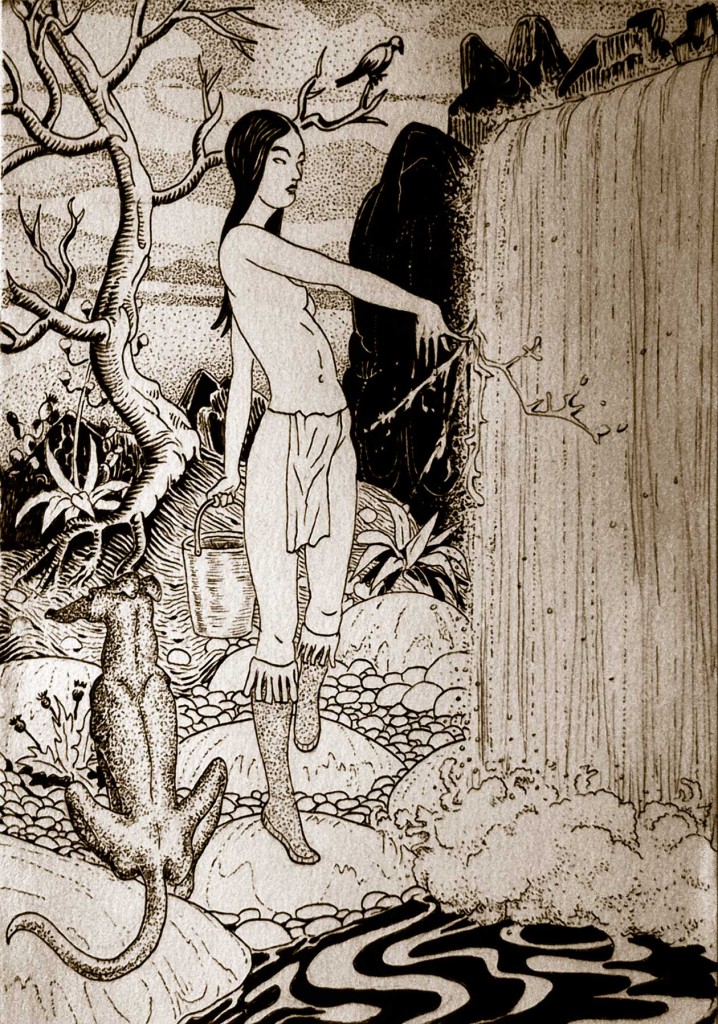 The King has sent his daughter,
To fetch a pail of water; (Children hold hands and dance around in a circle)
Ashes, Ashes
All fall down. (Children fall to the floor)
Oneiric tarot card, depicting the Chief´s daughter in the moment preceding a cautionary demonstration of magic. That is, testing the waters before showing us how to fill the pail. The verse is from Ring around the rosies.